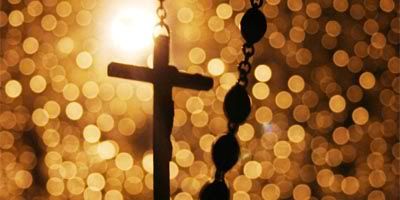 I woke up this morning at 10:15 AM. I thought it was strange. On Saturday, I woke up at 1 PM. I'd stayed up late on Friday and Saturday night watching Korean drama online. I had considered skipping church this morning... I was tired, I had studying to do, and church would take a chunk out of my day. But wasn't it strange, waking up so early, without any kind of alarm, after going to bed so late the night before?
If I got up, I should be able to make it to the 11 AM service at my church. Perhaps it was my imagination, but I thought to myself,
Maybe God woke me up at this time. Maybe he's saying, "There, you're up. No excuses."
After all, I had burned 14 hours over the past few days watching Korean television. When was the last time I had been riveted for 14 hours by God?

"You shall love the Lord your God with all your heart and with all your soul and with all your mind. 38This is the great and first commandment."



33But seek first the kingdom of God and his righteousness, and all these things will be added to you.
I made it out the door to some of the worst driving conditions this year. I was 30 minutes late for service. I half expected to receive some epiphany - for the sermon to penetrate to my heart. There was no such revelation. But what I did receive, sitting in the same pews that I had sat in for years, was a reminder. A reminder of how little time I spend in prayer with God, reading his Word, and growing closer to him these days. I like to think of myself as having a relatively solid basis for my faith, and yet I had allowed myself to stop dead in my tracks - stalled in my walk.

Like newborn infants, long for the pure spiritual milk, that by it you may grow up into salvation— 3if indeed you have tasted that the Lord is good.
It was like a veil had lifted, and I could see again that I was not growing. I was not caring. That I had put my petty day to day life miles ahead of my spiritual walk. It made me feel rather
empty
. It's not easy to put aside our
worldy
desires and ambitions and to seek God. A God that we cannot see nor touch. Yet part of us yearns to do so.
It takes work to maintain a daily walk with the Lord, and certainly it is something I continually struggle with. But it is comforting to know that God loves us and is waiting for us, and that he is more than willing to let bygones be bygones when we are ready to resume the trek.

7bReturn to me, and I will return to you, says the LORD of hosts.